Lake County
Minnesota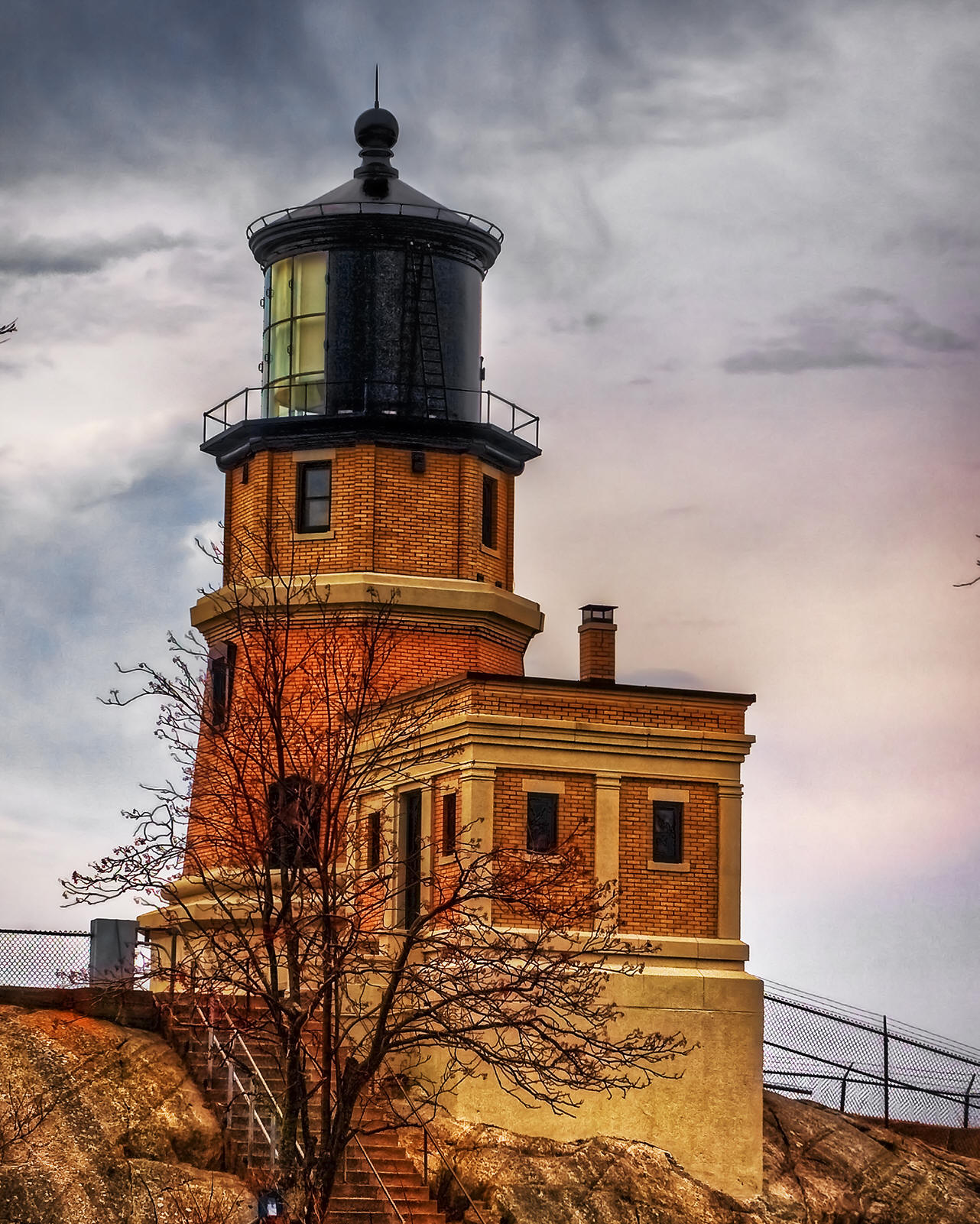 Split Rock Lighthouse - 1910
Lake County was founded on February 20, 1855, as Superior County, though its name was changed on March 3, of that year to Saint Louis County. On March 1, 1856, Saint Louis County became Lake County, while Newton County to the west was renamed Saint Louis County.
Prior to the arrival of Europeans, the area had long been inhabited by Native American groups. At the time of European contact, the principal Native American groups in the region were the Dakota (Sioux) and Ojibwe (also called Anishinabe or Chippewa). The economy of these groups was based on hunting, fishing and gathering, with wild rice being of particular importance. The first Europeans to explore the area were the French in the late 17th century who were followed by trappers, fur traders, missionaries, and explorers. Beaver Bay was the first city in Lake County in 1855.
In 1868, iron ore was discovered on the Vermilion Range by George Stuntz. In 1884, the first shipment of ore left Agate Bay, marking Minnesota's entry into the iron ore industry. During the late 1880s, commercial fishing began on Lake Superior with the coming of Swedish and Norwegian immigrants to the North Shore. In 1890, the Merritt brothers discovered the Mesabi Range. The Two Harbors Lighthouse was built on Agate Bay in 1892. Ten years later, five Two Harbors businessmen signed the articles of incorporation for a new mining company named 3M.
The 3M Corp, which today has over 70,000 employees worldwide and produces more than 50,000 adhesive household products, now has its headquarters in Saint Paul. In 1906, the Court House, which stands to this day, was built.
1880 Census / Beaver Bay District 95
1900 Census / Fall Lake District 91
© 1996 - Present
All Rights Reserved